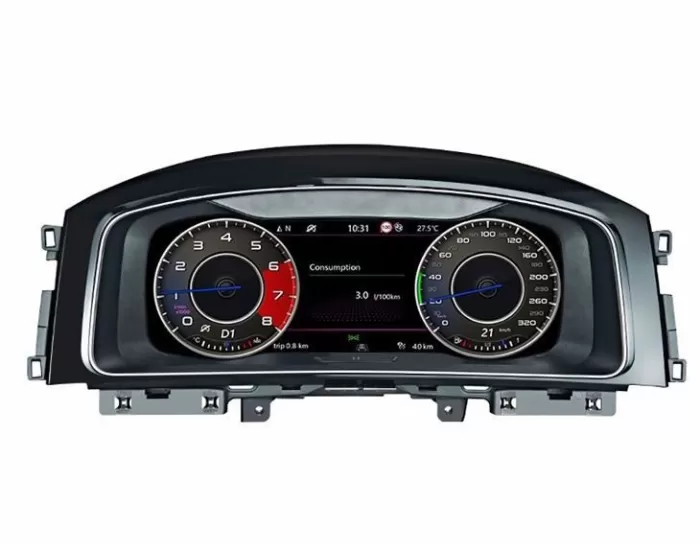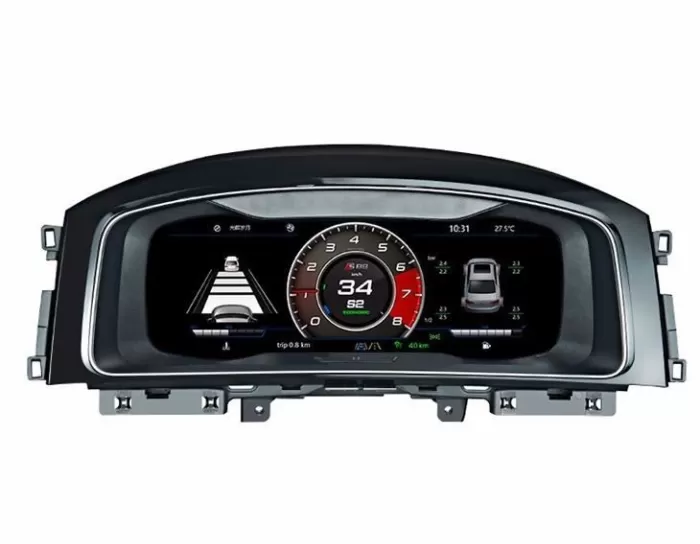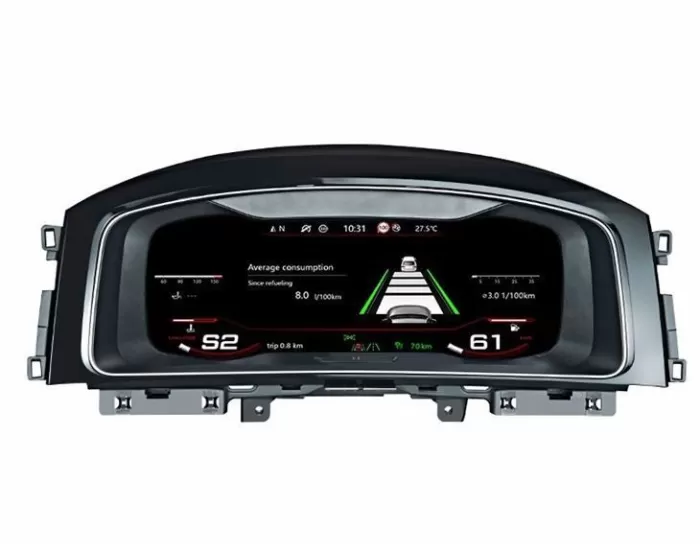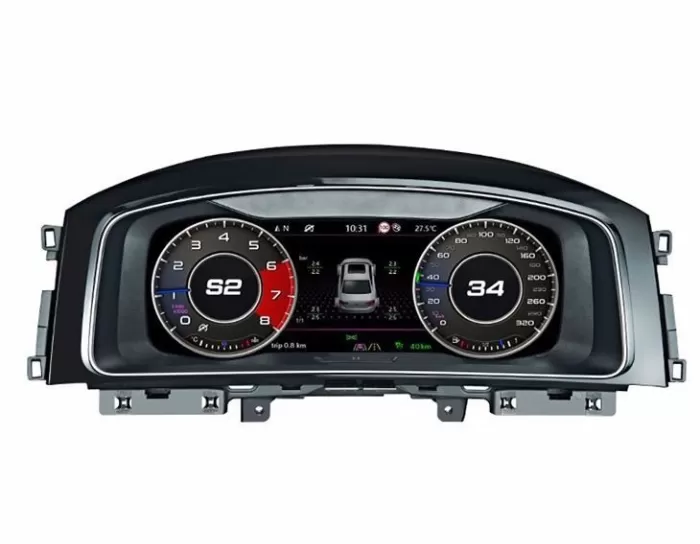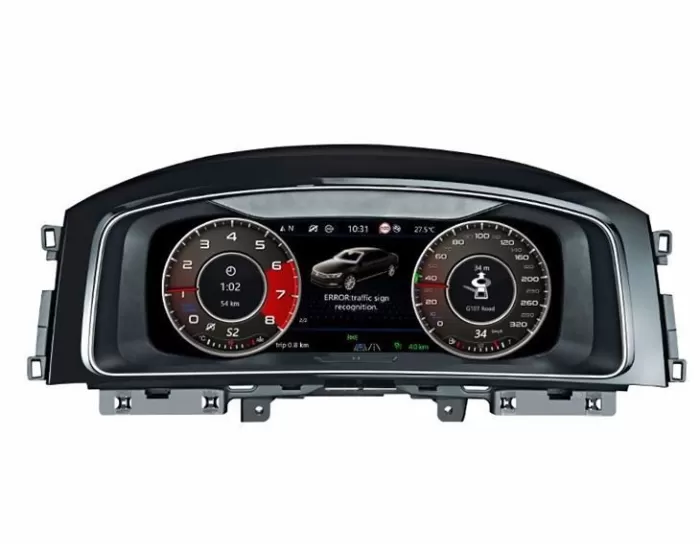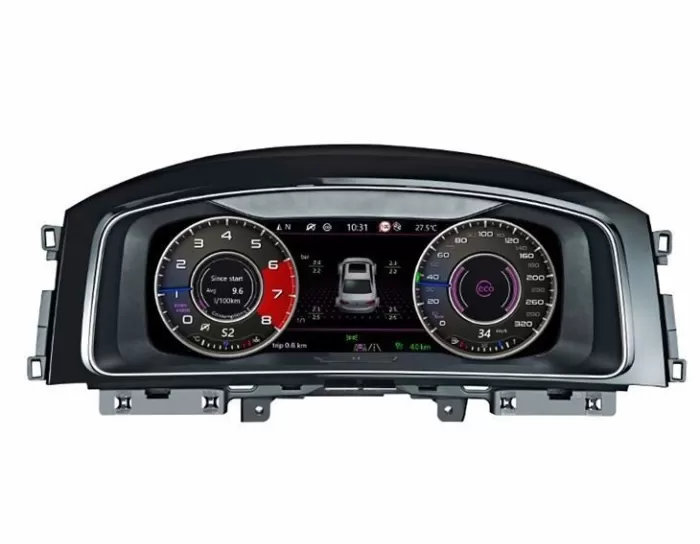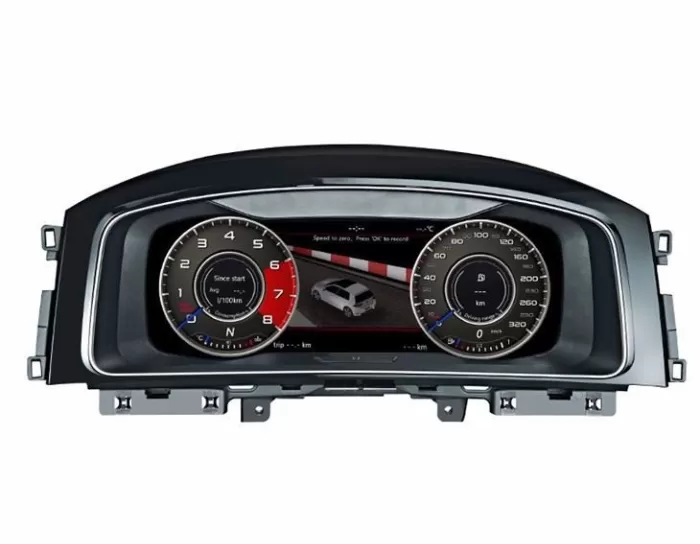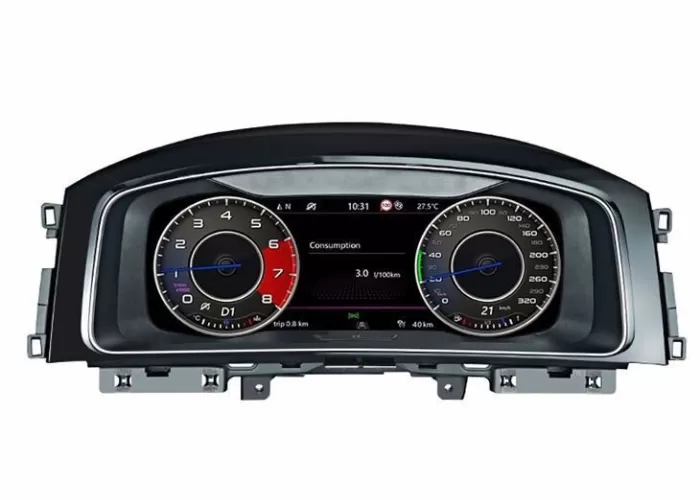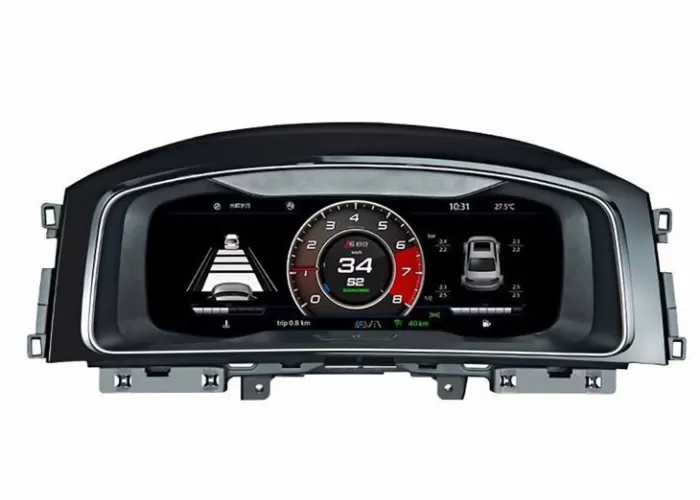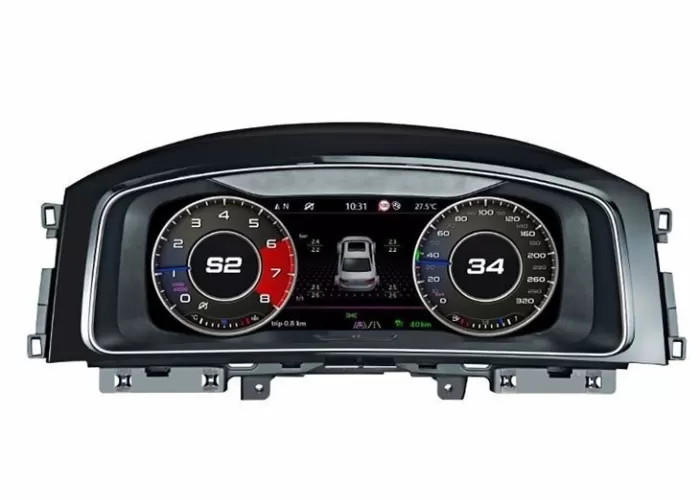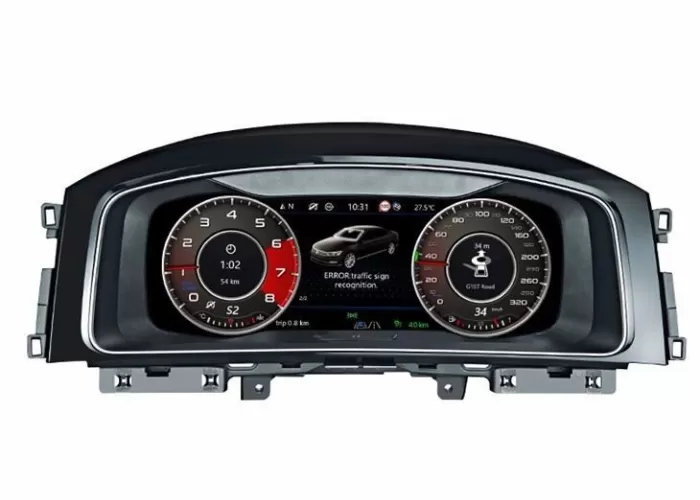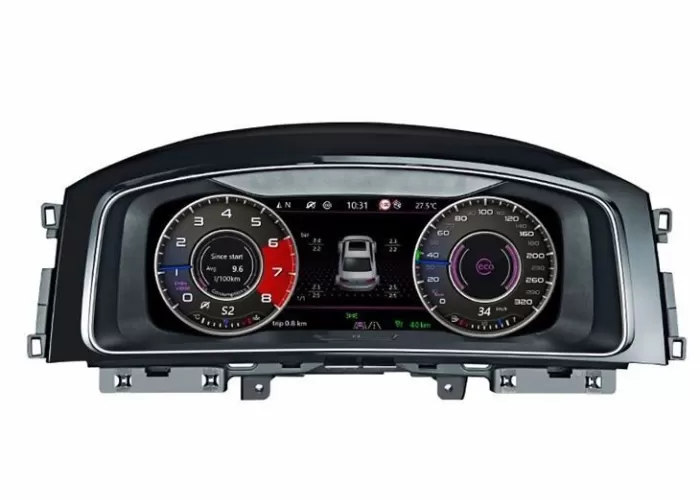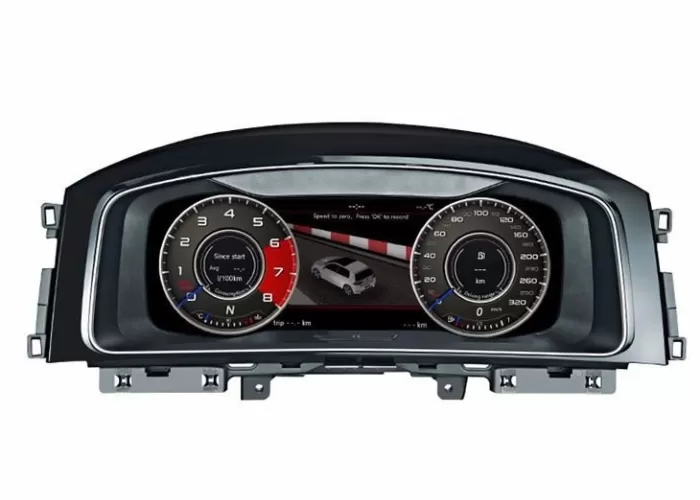 LCD Dashboard Car Speedometer and Big Screen Instrument Cluster AID for Golf 7
1.Audi UI style
2.Follow car level design and quality.
3.Support customize the color of pointer.
4.Adopted Mercedes-Benz original LG display screen.Resolution is 1920*720
5.CPU:Adopted car level Renesas R-CAR M2N R8A77930 LCD instrument chip,ARM Dual-core 1.5GHz,working tempreture is -40℃~+105℃.
6.GPU:Imagination PowerVR544 Dual-core 312MHz,support true 3D,1250M Pixel/S,20GFLOP/S.Pointer is smooth,the same as iphone 12.
7.Support customize the color of pointer.There is halo around pointer.the color can be adjusted by customer or changed synchronously with the original atmosphere light.
8.The color of AID can be synchronized with the atmosphere light.
9.Support 100KM accelerated test
10.Audi UI style,let the driver has the feeling that driving Audi car.
11.Built-in 2 ways Canbus,Fully compatible with original car information and fault code display.e.g. ACC adaptive cruise,lane keeping,speed limit signs,tire pressure, fuel consumption, gear, speed,etc.
12.9 different modes,the customers can choose any modes they like.
If you are insterested in this model,welcome to contact us any time.
More details,please refer to below links:
How to setup OEM PCB on AID unit:
https://youtu.be/rXHwv6ftrfs
How to do setup PCB:
https://youtu.be/-JT7hMu1I0g
Installation method:
Function introduction:
https://www.youtube.com/watch?v=ION2EFNga00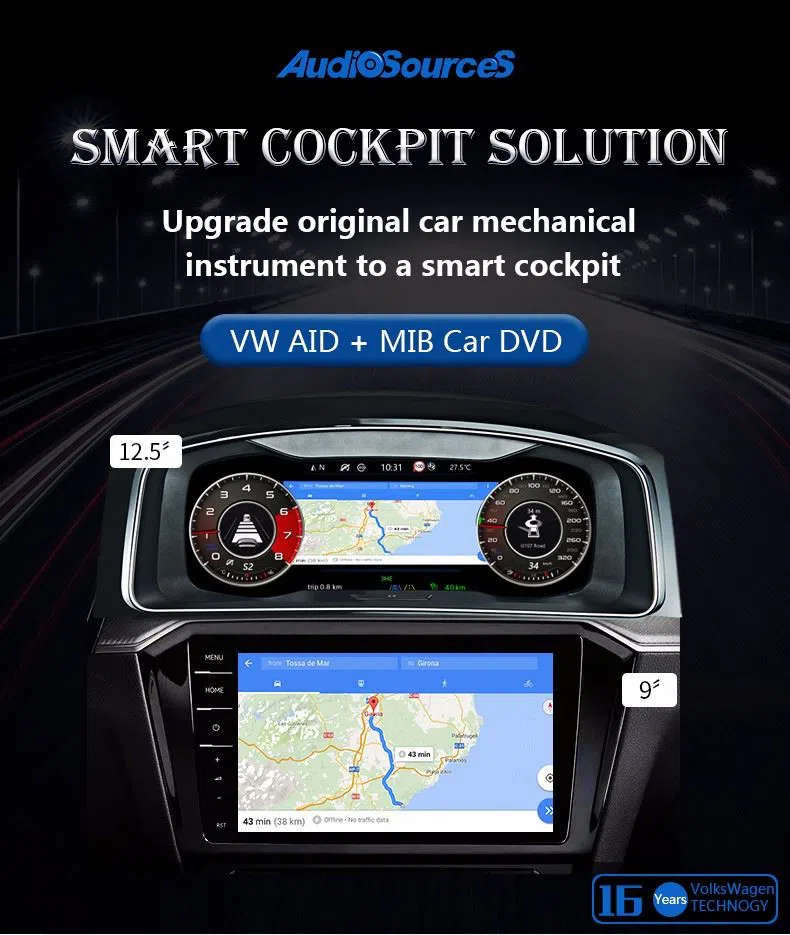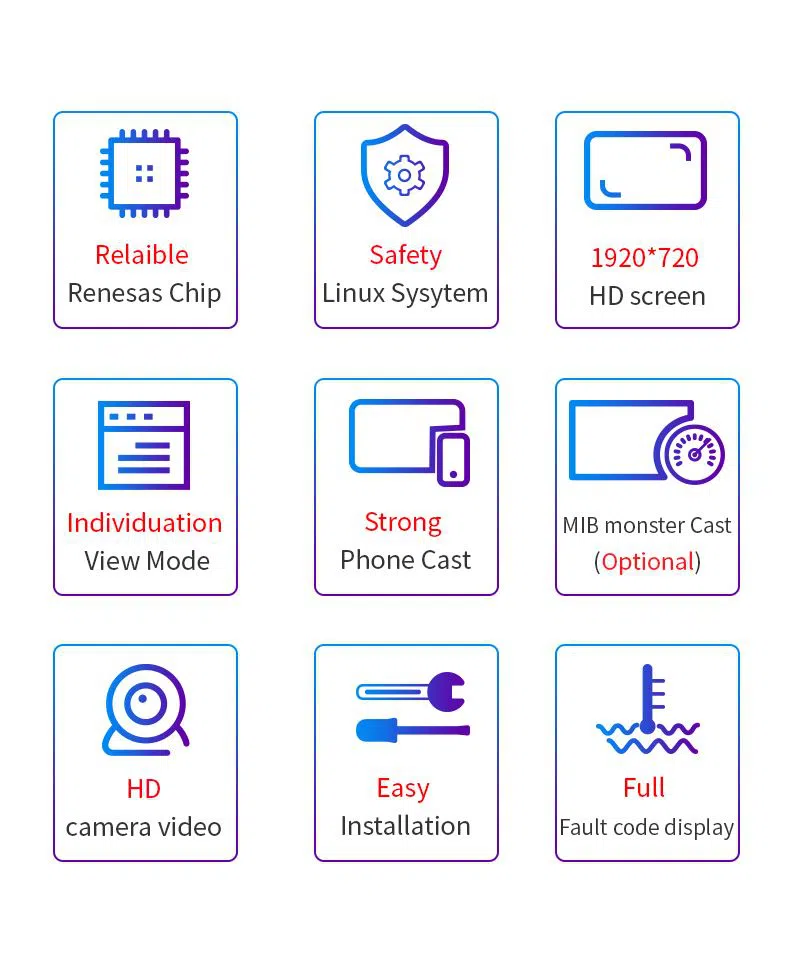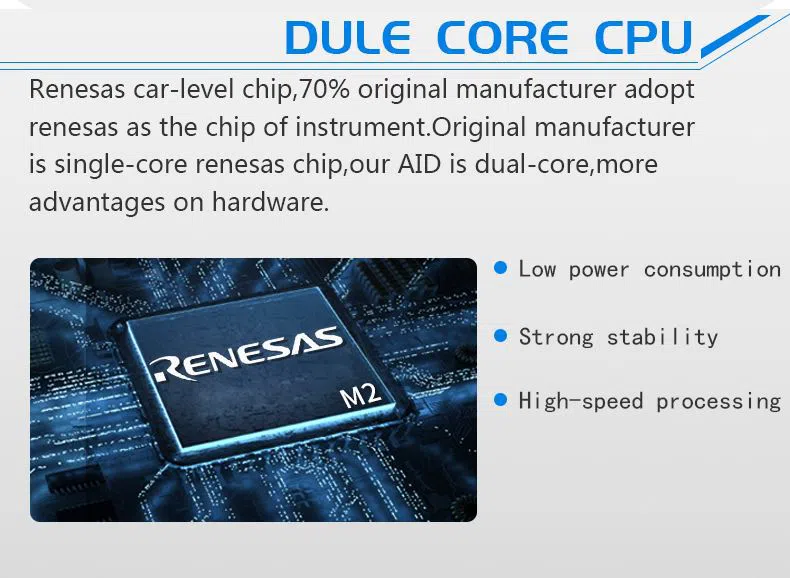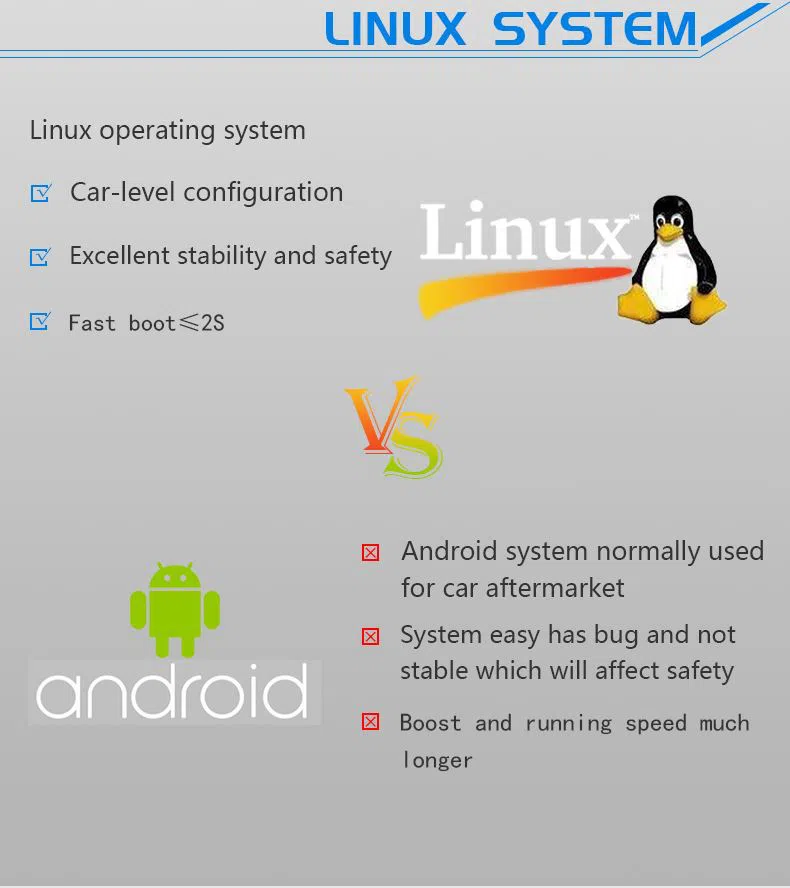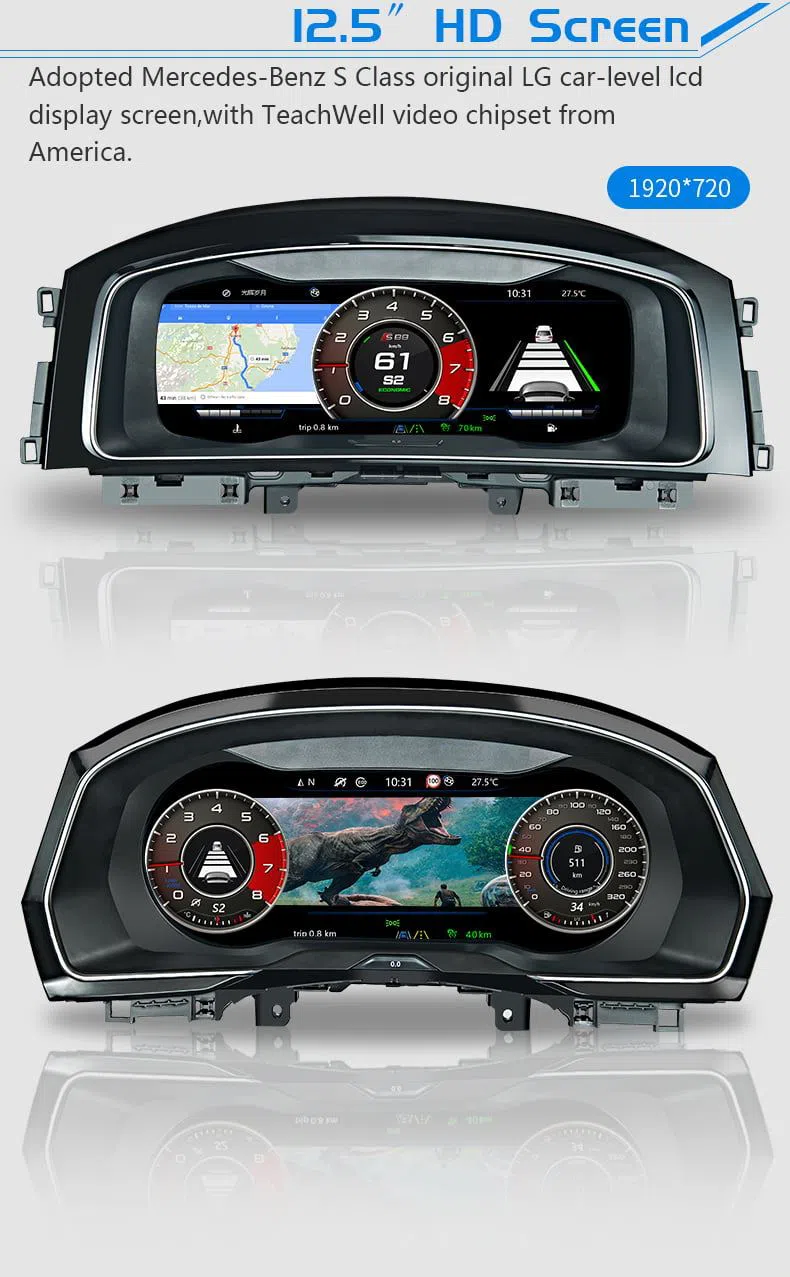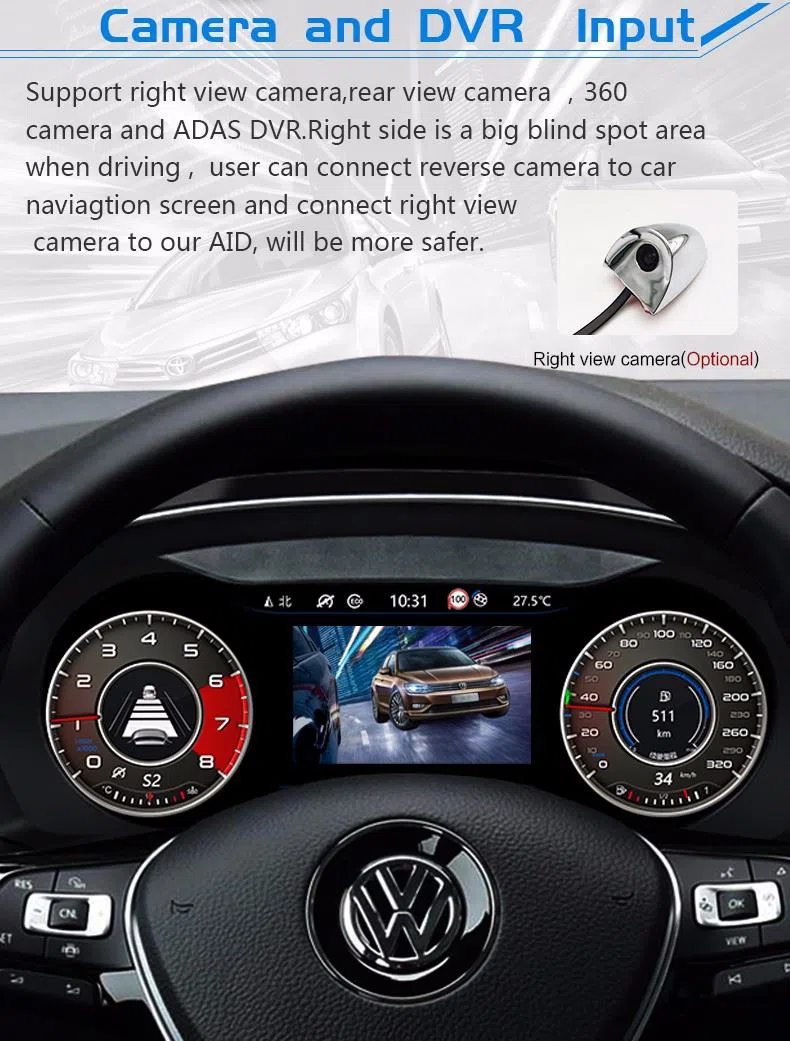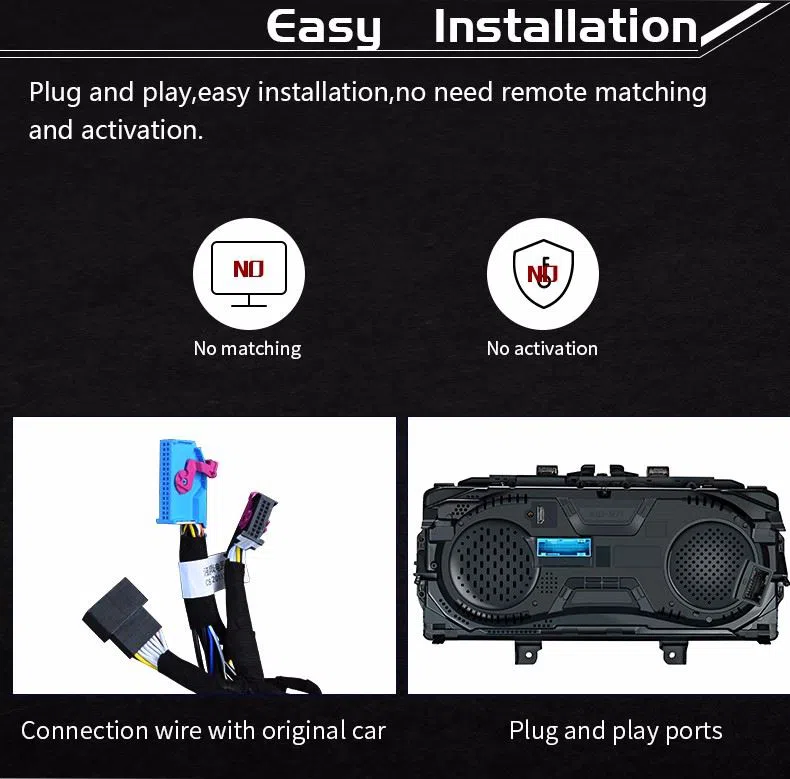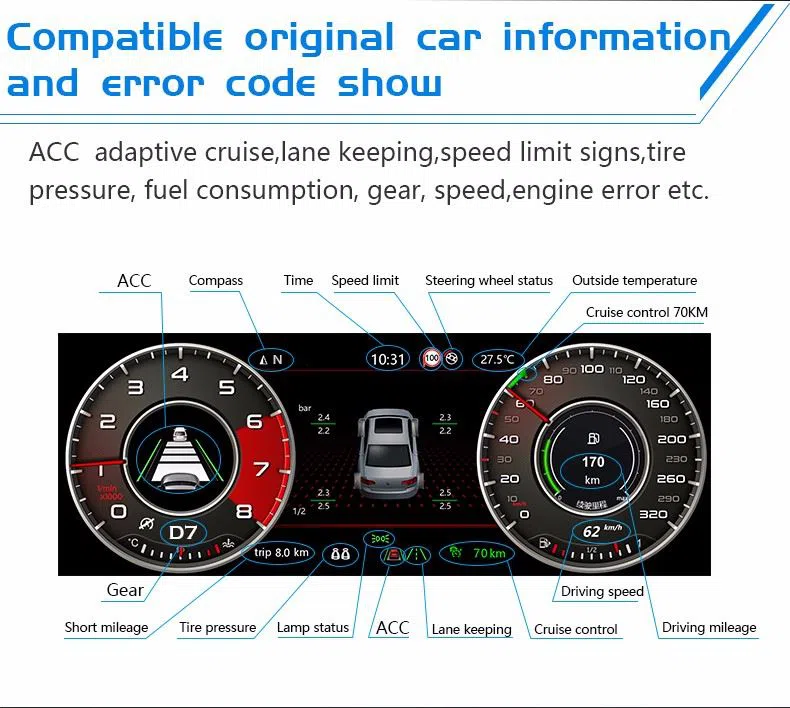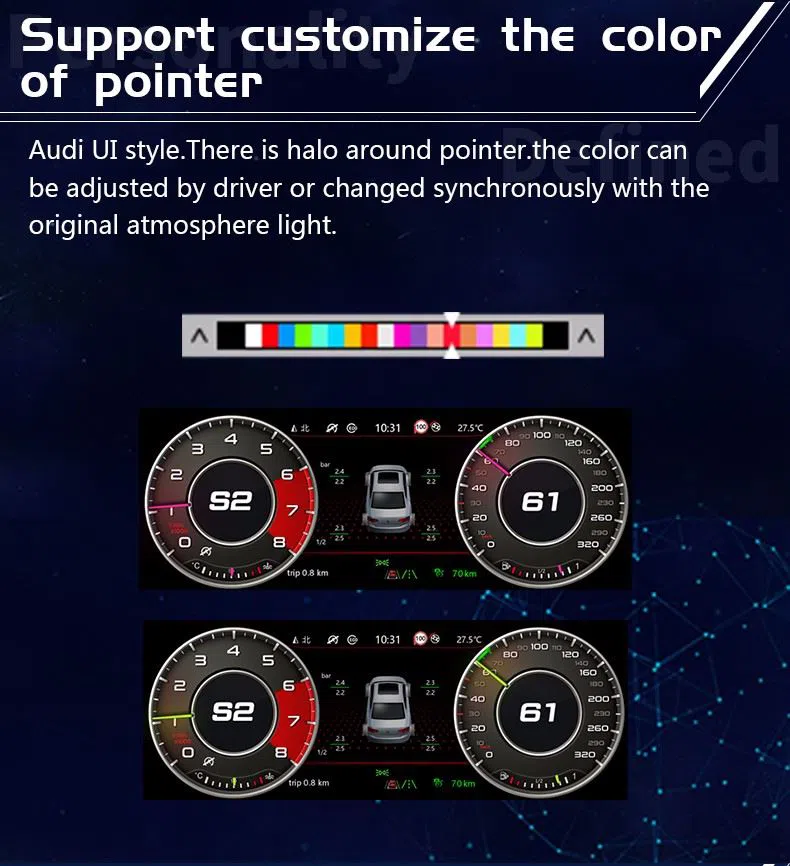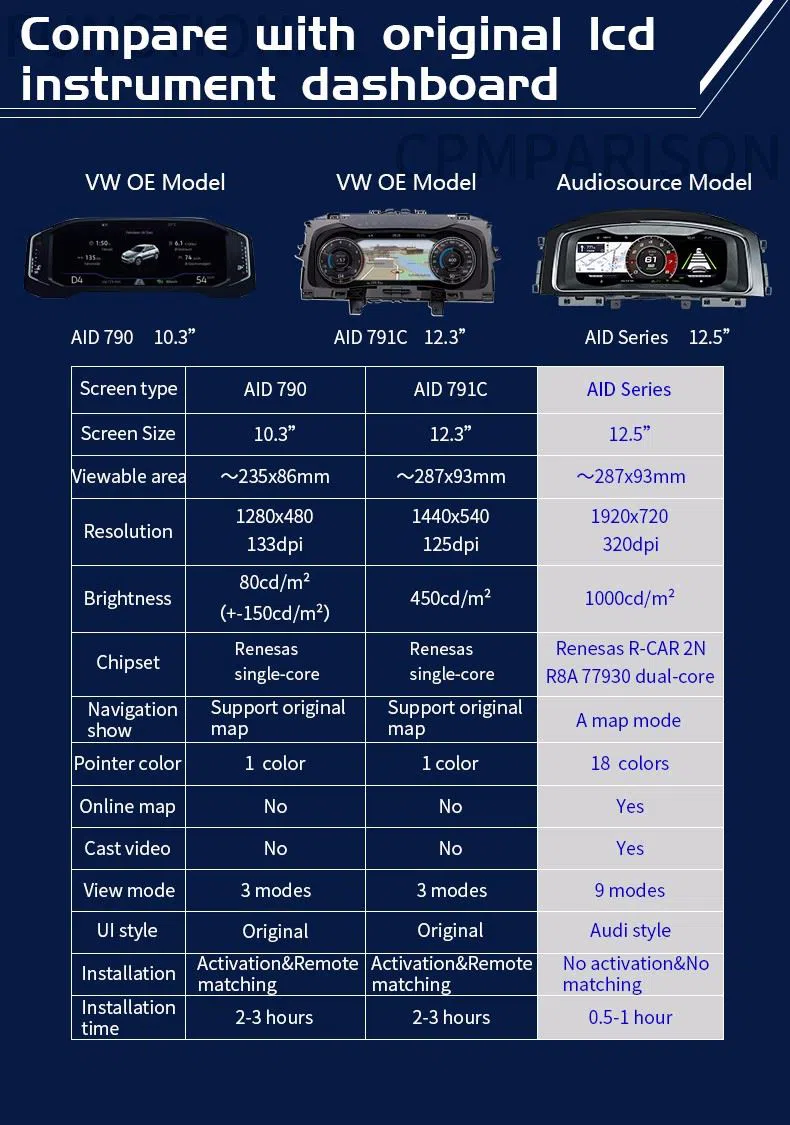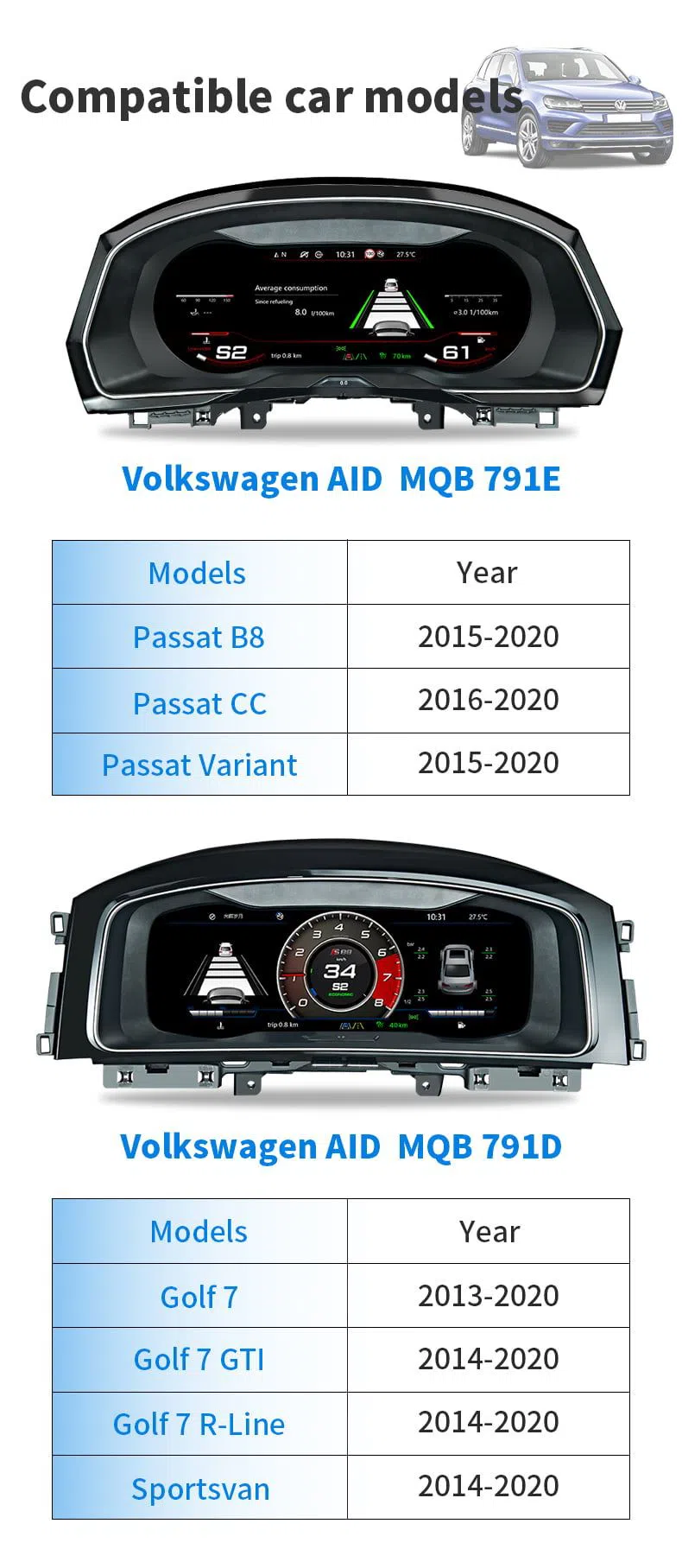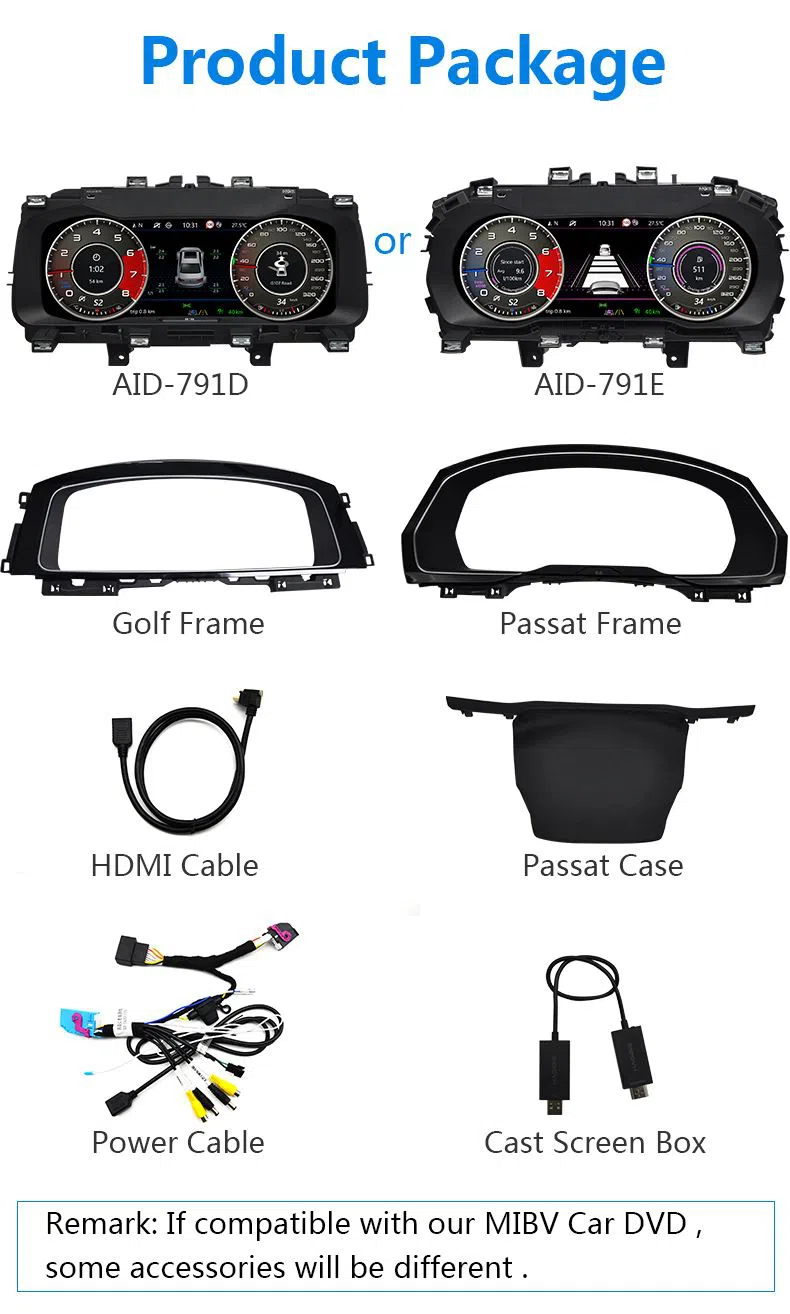 LCD Dashboard Car Speedometer and Big Screen Instrument Cluster AID For VW Golf 7
Audi UI style&Follow car level design and quality.&Support customize the color of pointer.&Adopted Mercedes-Benz original LG display screen.Resolution is 1920*720