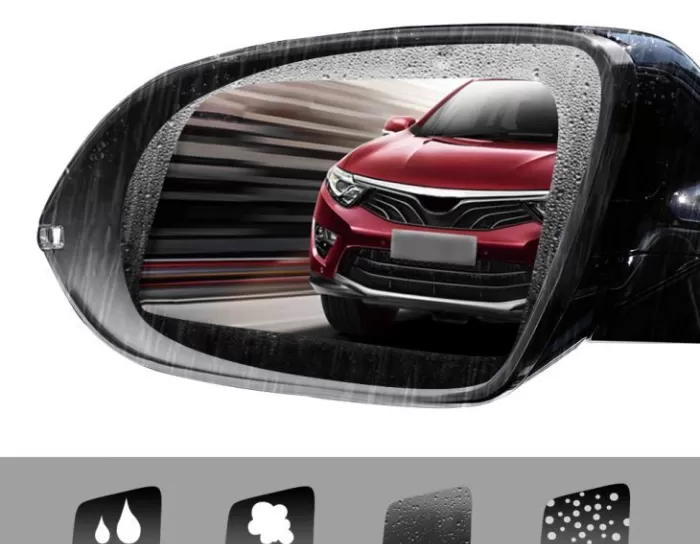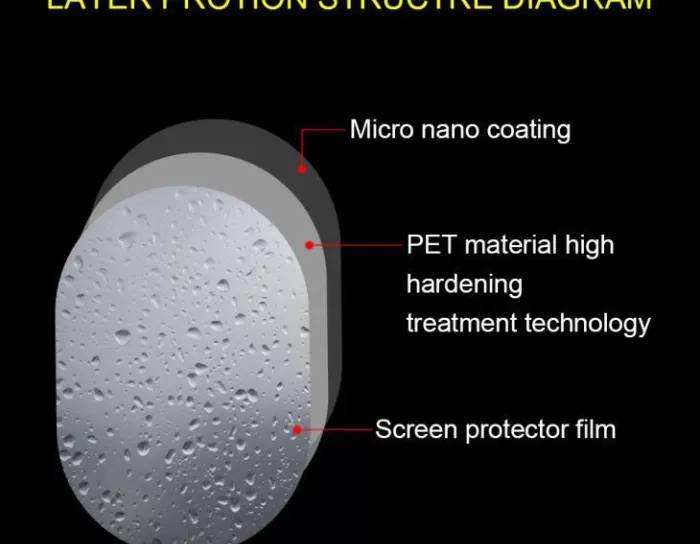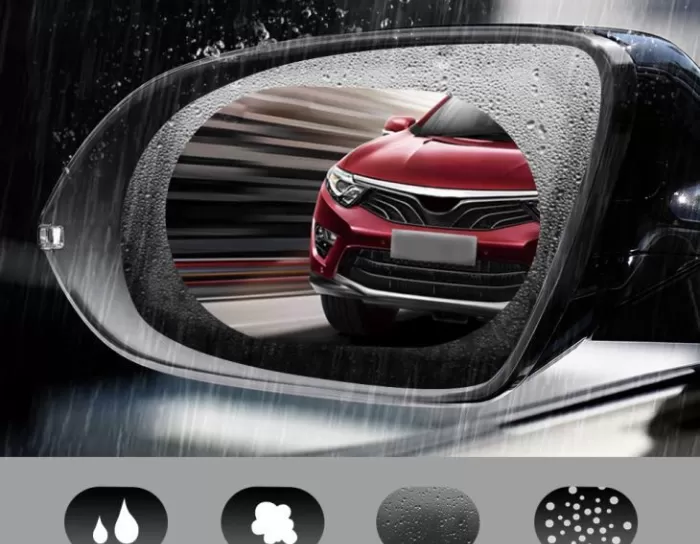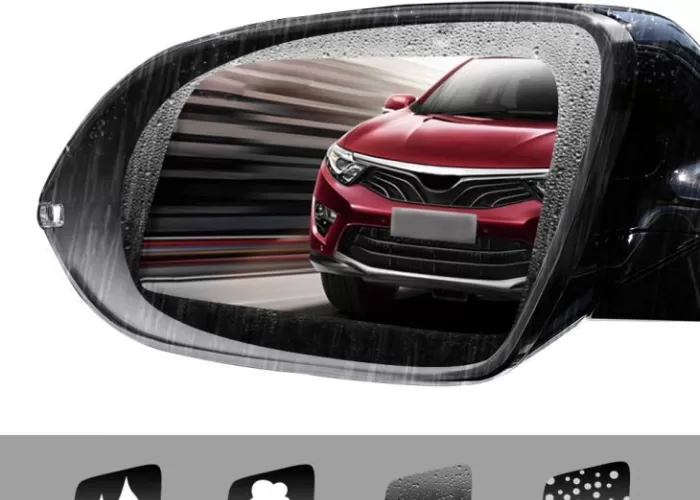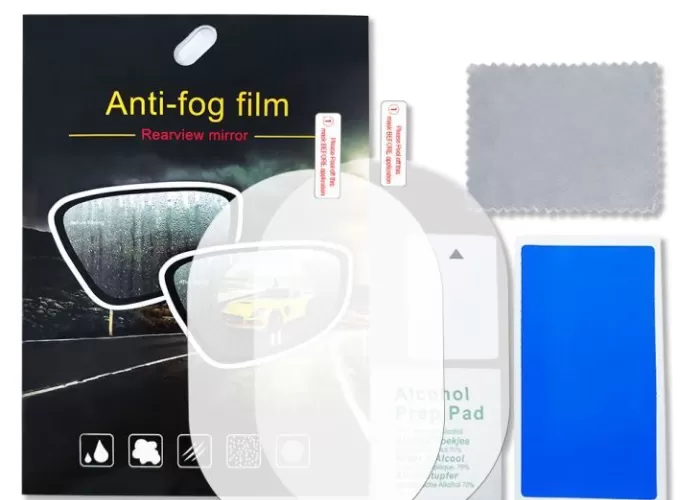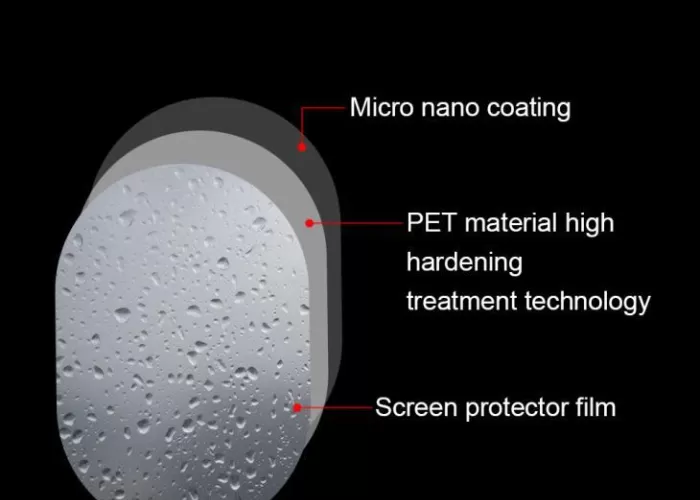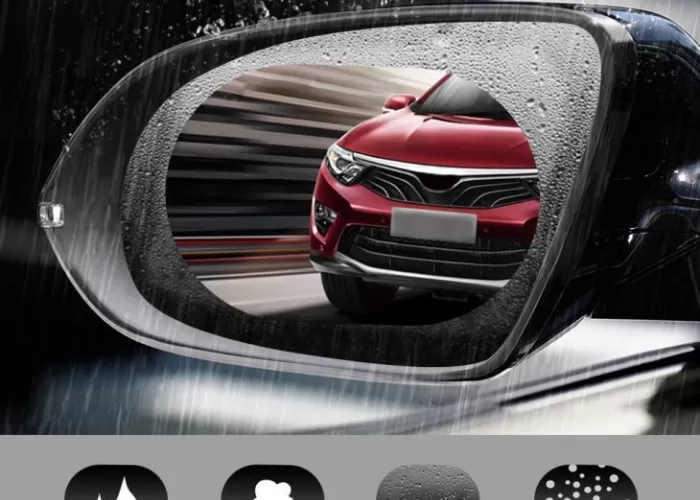 Anti-Fog Film:
To prevent the mirror produces fog, to prevent the formation of mist in the mirror above the fog
Water Resistant Film:
Due to super hydrophilic hard coating, water droplets can spread over quickly and no decondensation
Anti-Stain:
Water goes into between super hydrophilic hard coat surface and dirt can be remove easily
Wide Application:
Apply to the car rearview mirror, bathroom mirror, vanity mirror and other glass mirrors
Easy Installation:
1.Clean the glass surface to make sure there is no dust or foreign objects.
2.Spray the evenly pure water on the mirror surface.
3.Tear off the transparent protective film, affixed to the mirror surface.
4.Choose the right position, slowly paste from top to bottom.
5.Remove air bubbles and moisture with cleaning cloths and scrapers.
6.Finally tear the top protect film. Finished.
Package include:
1-2 x Car Rearview Mirror Film
2-Dust Remover Sticker.
3-Wet/Dry Wipes
4-Installation Guide.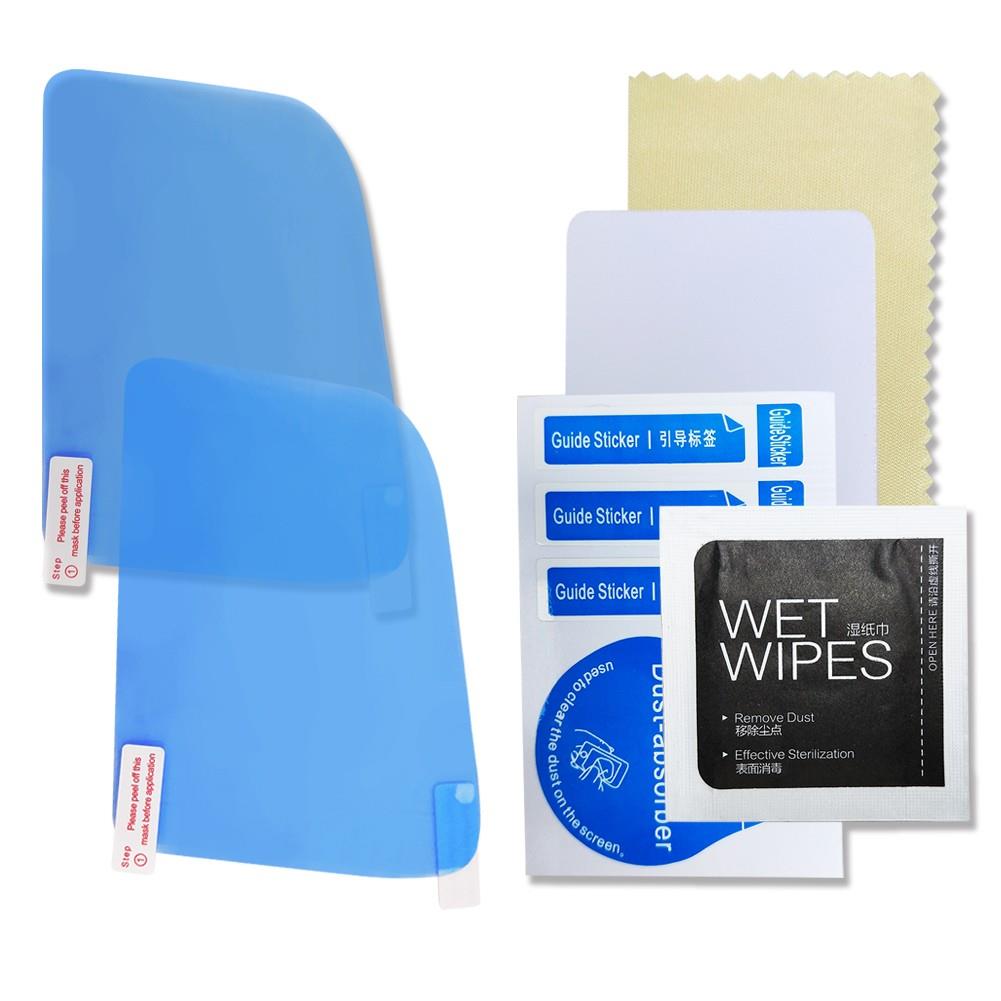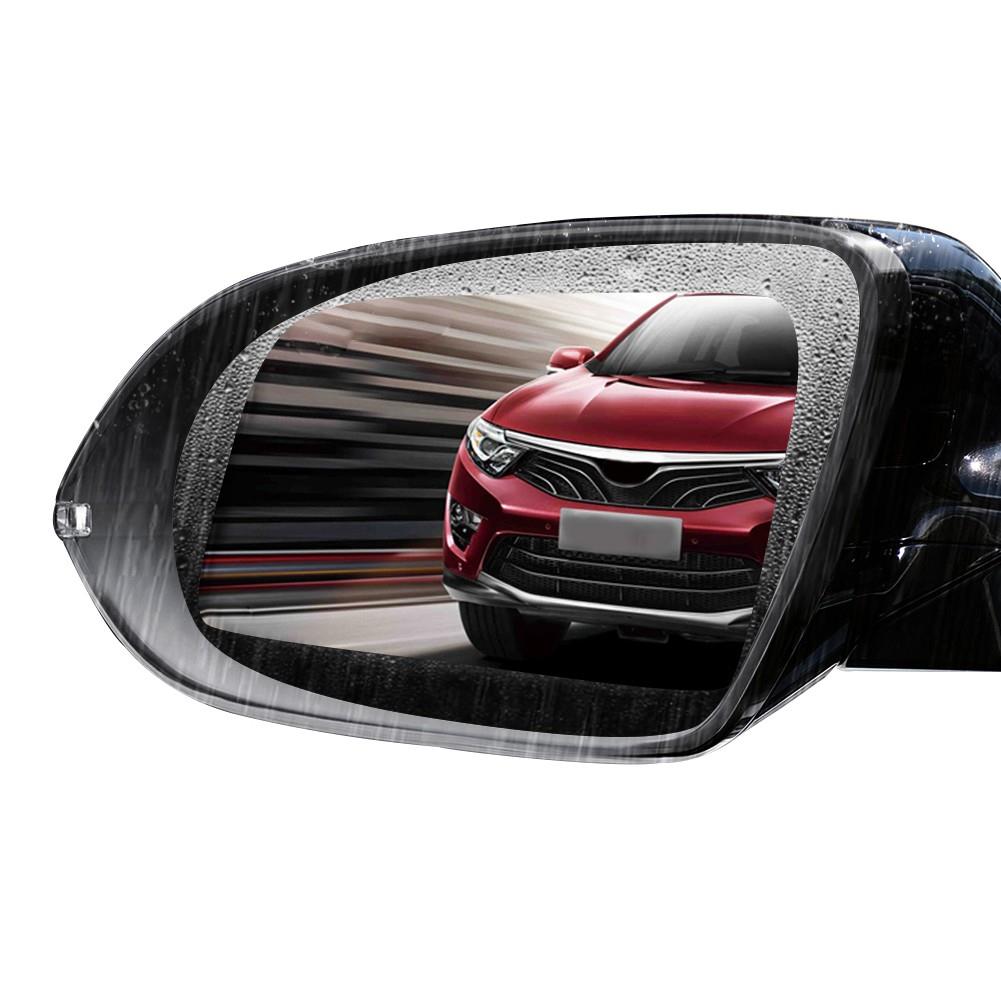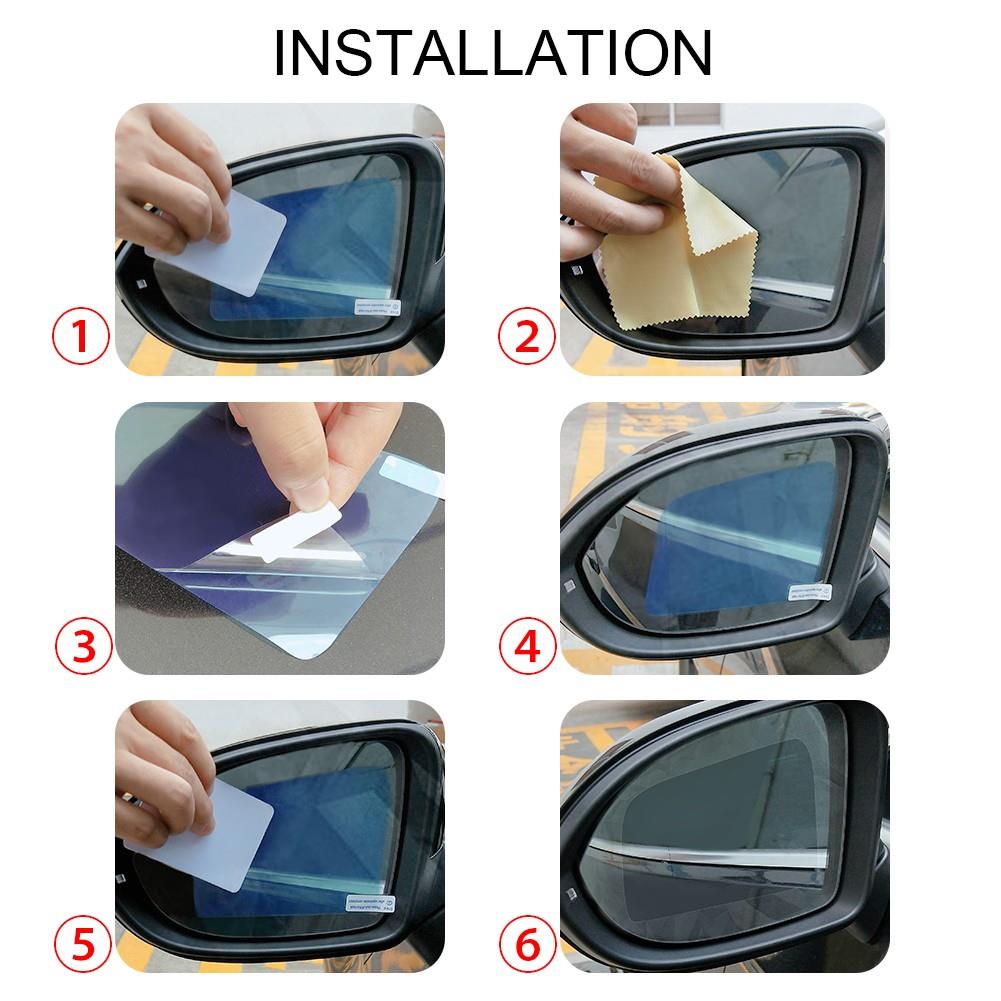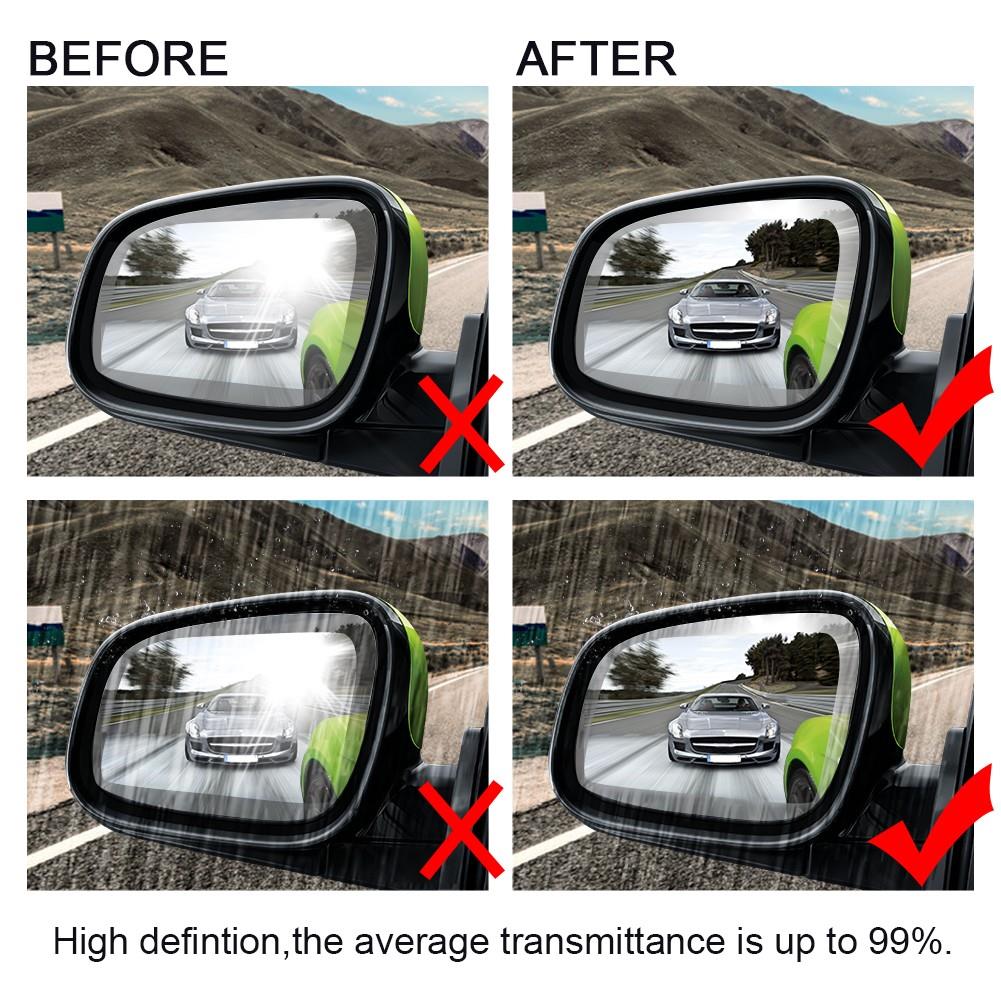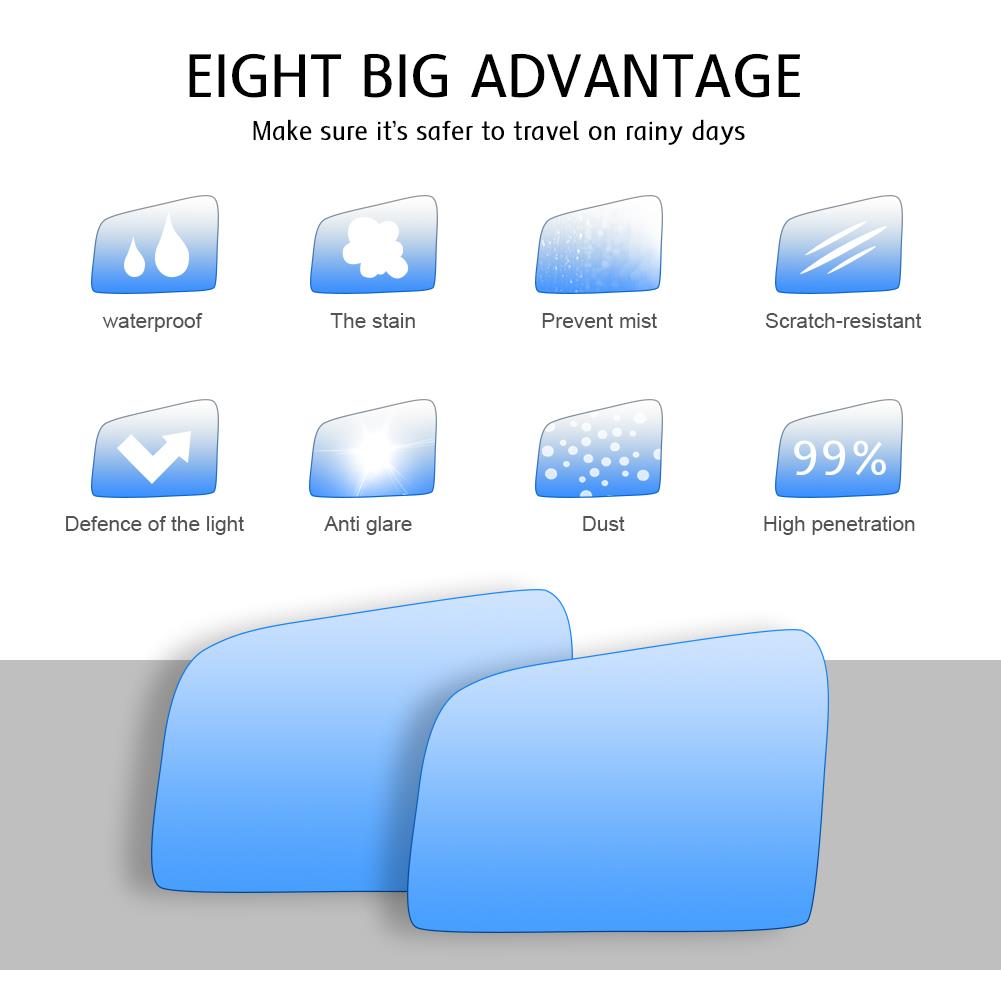 Car Rearview Mirror Protective Film, Rainproof Anti-glare Rear View Mirror Window Clear Protective Film 2Pcs
Car Rearview Mirror Protective Film, Rainproof Anti-glare Rear View Mirror Window Clear Protective Film